Joshua Tree Snow Day
"It's snowing!" my husband exclaimed as he pressed his forehead out the bedroom window. It was 6 o'clock in the morning, but I sprang out of bed with a sudden burst of energy usually reserved for children on Christmas morning. I had to see it for myself! Was it really snowing in Twentynine Palms? The middle of the desert? I glanced out the window and saw a dusting of snow across my yard. It was!
If it was snowing at my home which sits at roughly 2000ft, I just knew it had to be snowing in Joshua Tree National Park. I rushed to my box of winter clothes tucked away in the back of the closet and pulled out the warmest jacket and gloves I could find. If there's one thing I knew about snow in the desert, it's that it wouldn't last long. I rushed out the door and made it to the north entrance to Joshua Tree National Park by 6:30am.
I almost didn't recognize my desert park as it was transformed into a winter wonderland. The entire landscape was covered in about an inch of fresh powder and the forecast predicted more snow in the coming hours.
I made my way west along Park Blvd pulling over at just about every pull-out I came across. I was amazed by the amount of animal tracks I saw in the fresh snow! As a guide here in Joshua Tree, I could easily name all the mammals that call the park home, but I didn't realize how often they roam around heavily-trafficked areas. Their prints in the snow showed evidence that they were close by. I saw the tracks of rabbit, deer, big horn sheep, coyote and even bobcat!
After examining the animal tracks, I continued my drive along the quiet boulevard, relishing in the solitude that I knew wouldn't last for long. As the morning progressed and more people got word that there was snow in the park, these silent streets would be brimming with eager visitors just like myself.
I made my way to Skull Rock just as the sky was clearing up and revealing incredible morning light. As a landscape photographer, I knew good light when I saw it and I also knew it wouldn't stick around for long. More snow clouds were closing in on the blue skies; if I wanted to photograph it, I had to act fast. I pulled over, grabbed my camera and sprinted to the rocks. Skull Rock- which is normally a busy destination in the park- was completely empty except for two other photographers equally entranced by the sky's morning light show.
After the clouds reclaimed the sky at Skull Rock, I decided it was time for a hike. As a Los Angeles native, I never got to experience playing in the snow growing up- now was my chance. Since I was all alone I figured a snowball fight would be a little one-sided, so I opted to take the short hike out to Ryan Ranch. As I hiked, I noticed the crunch of the snow with each step; I stopped and stared out at the fresh snow flakes falling from the sky; When I was sure no one was looking, I even laid down in the fresh powder and moved my arms and legs back (I think that's how people make snow angels?)
The entire hike out to the ranch I couldn't stop giggling. I couldn't believe this was happening! I had seen pictures of previous snow storms in the park, but I knew they were a rare occurrence. Even so, I always used to dream that my day would come where I would have the opportunity to experience it for myself. My day had come; my time was now.
Ryan Ranch has always been one of my favorite spots in the park, but that day it became even more special to me. The blanket of fresh snow across the Ryan's property transformed the already beautiful landscape, into something out of a fairy-tale. I couldn't help but wonder if the Ryan family had ever seen their property covered in snow while they were living there at the turn of the century.
After spending the good part of an hour out at Ryan Ranch, I made my way back to my warm vehicle and began to thaw out of fingertips. There were a lot of errands I still had to run, it was a mid work-week after all, and I was getting hungry for lunch, but I figured with a moment so rare, my chores and appetite could be put on hold for a little while longer. I meandered around a few other locations throughout the park: Wonderland Ranch, Keys View, Black Rock and back to Park Blvd West, and took some more photos at each spot. As the afternoon crowds began to arrive, I decided my snow day in Joshua Tree was coming to end. I stopped for a moment and just stood there, taking it all in. I wanted to burn this image into my memory forever. I had just witnessed one of the rarest days in the Park's history. I was there for Joshua Tree Snow Day 2019, a day that will no doubt live on in history.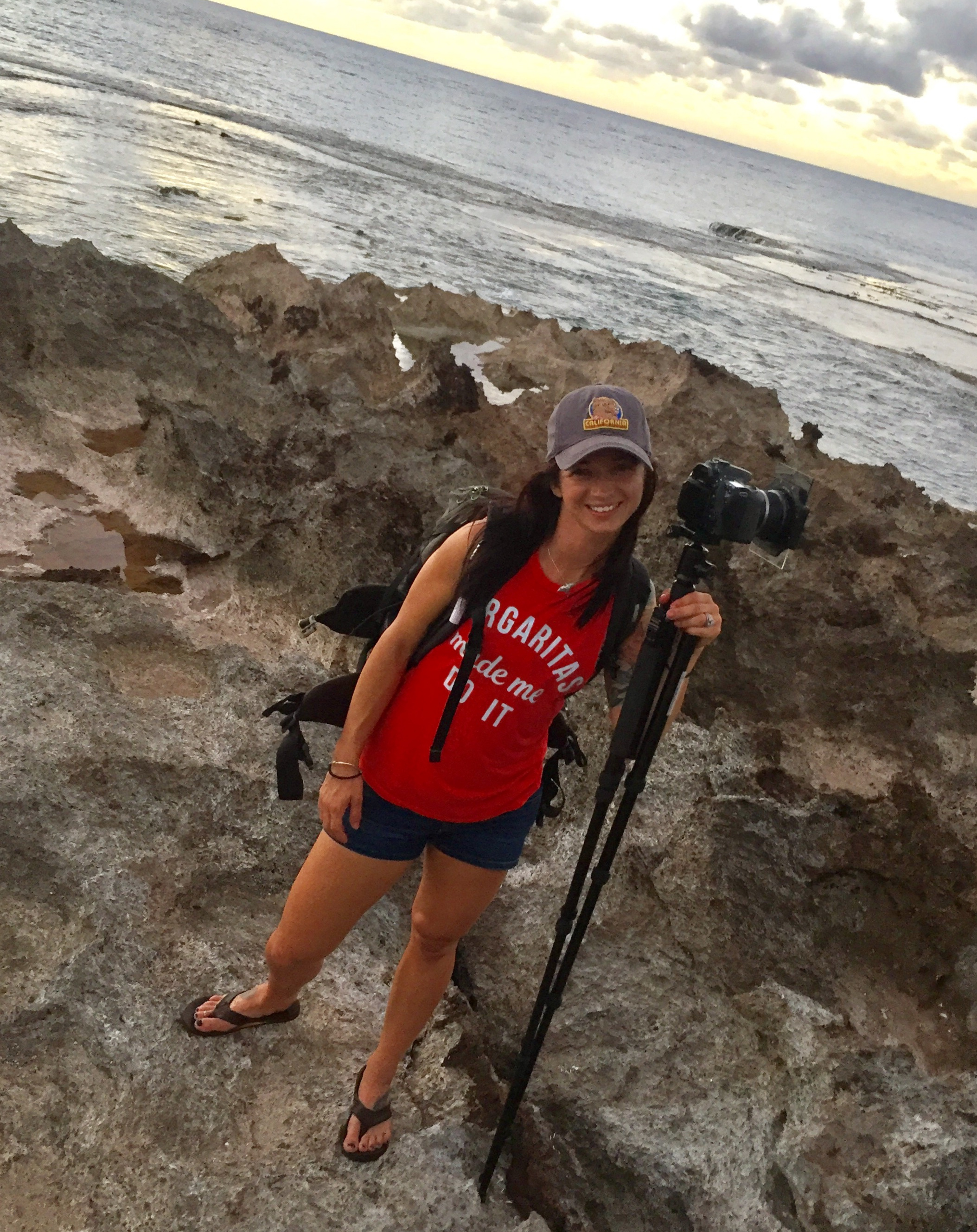 Carmelina is a landscape photographer & wilderness guide with Joshua Tree Excursions. Her full portfolio can be viewed on her website carmexploresphotos.com